Temporary Leasing Center
Interior and exterior environmental design for the temporary leasing center of the Lincoln Place apartment homes, in Venice, CA. The company had never produced such a bold design and it was a great success that I was able to convince the client to go with the design, but that everyone (from the client to the company's executives) ended up loving the result. It has set a new precedent for the company's marketing efforts.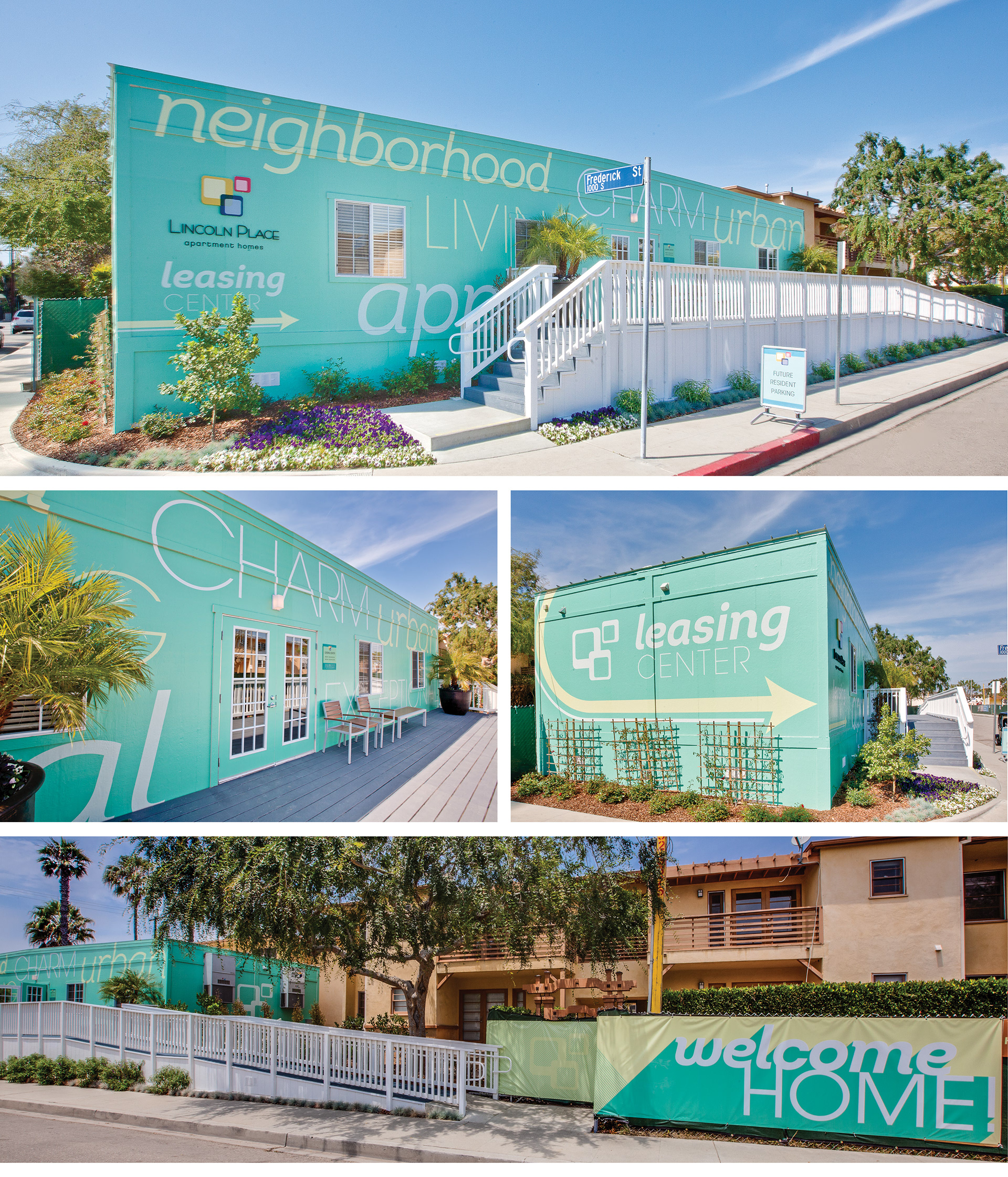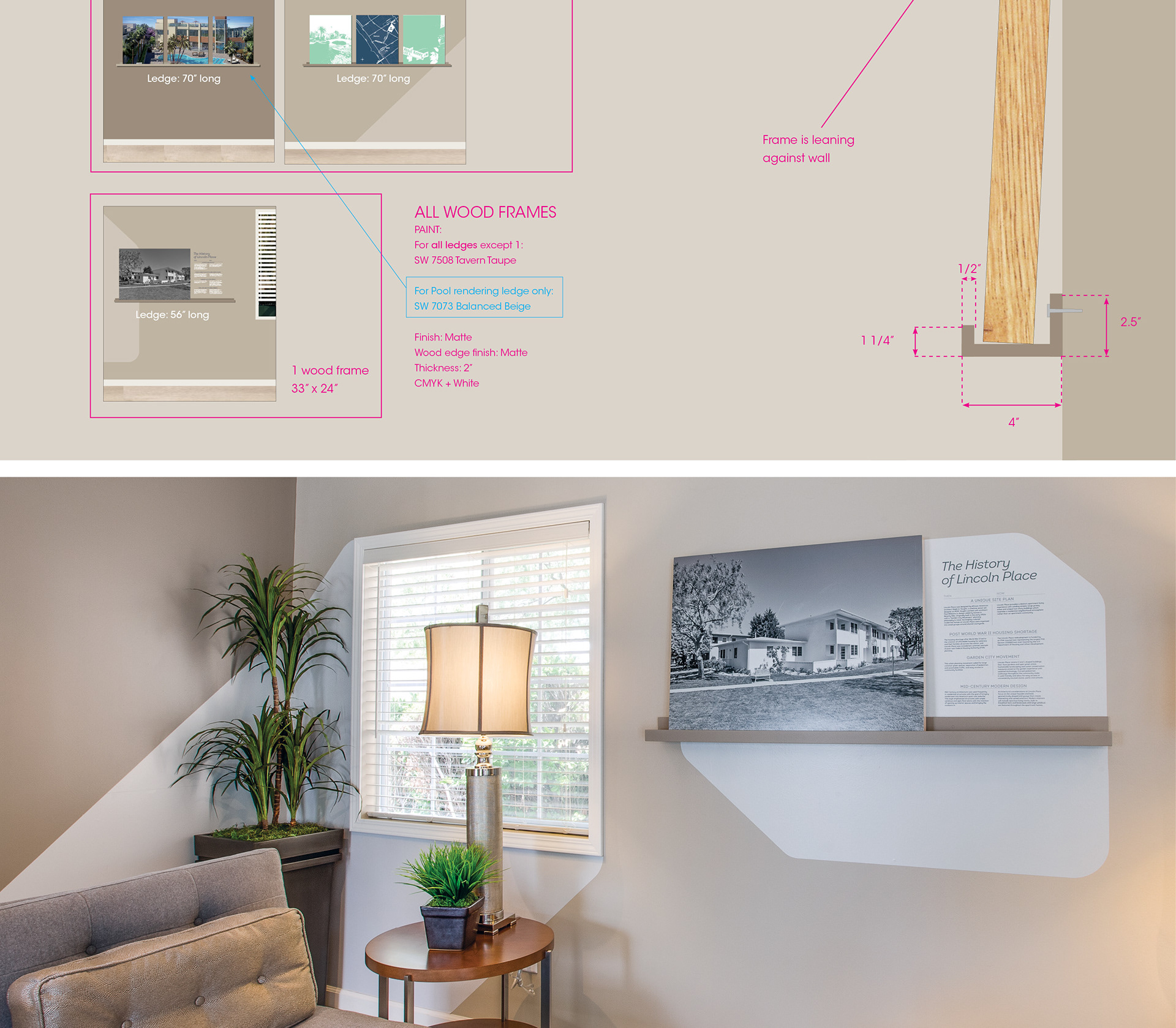 Subtle vinyl wraps bring some of the brand's design elements to interact with the decor.